Over HUG The Label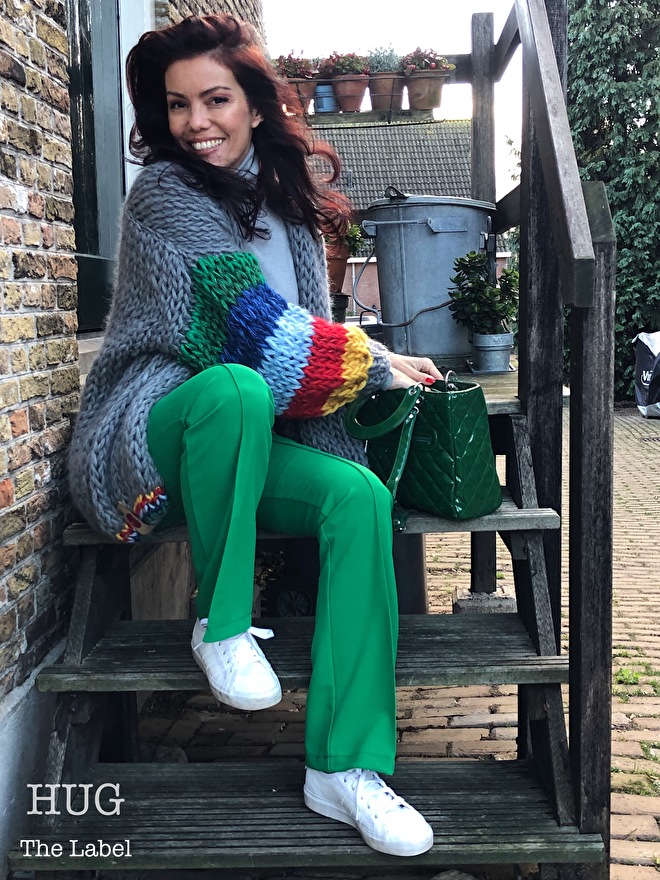 HUG wants to meet you!
HUG The Label was born out of a bold desire for new beginnings. Combined with loads of creativity, the best wool, warmest alpaca, softest mohair and finest silk, new HUGs are born every day, waiting to find their way to you! We urgently wish to pass on love, warmth and hope to bring happiness to everyone who will meet HUG in whatever way.
HUG has a passion for designing great knitwear that simply everyone has to have. Our HUGs represent the perfect combination of sublime luxury and elegance and will keep you warm in- and outside at the same time. Knowing that every HUG is handmade with lots of love and passion, will definitely give you that profound 'feel-good' experience every time you wear your beloved HUG.
You can choose the HUG that matches your personal style best, from boho chic and elegant to casual and down to earth. Are you the more glamorous type, then we throw in lots of glitter! Walking your dog, driving your car, traveling by plane, after the sun has set on the beach, or when you just need some warmth and comfort; there is always a good reason to take your HUG with you!
HUGs used to be handknitted solely by the very first HUG-girl and also their designer, Marcia Pietersz. However, nowadays you'll be happy to know that HUG The Label is actively looking for ways to enable others to make new beginnings too. Their participation in the sustainable production of your HUG provides them financial and social benefits; HUG wants to take care and share.
Need we say more? The best way to pamper yourself is to get HUGged up!
Lots of love and hugs, Marcia
HUG The Label
Winkelwagen
Geen artikelen in winkelwagen.